What's new at Smartech Selfridges?
Our pick of the top tech now in-store at Smartech Selfridges
Smartech Selfridges, an innovation store designed with discovery in mind, regularly introduces new cutting-edge products to its range.  Here's a taster of the tech that's new to the store this January including a fitness tracker that fits on your finger, a typewriter-inspired keyboard, a portable and powerful electric bike and a two-way translation device that can translate 74 languages – there's even more in store.
All products below are available from Smartech at Selfridges.com.
Facebook Oculus Go
£269
Oculus Go is a whole new way to watch in VR. With crystal-clear optics and state-of-the-art 3D graphics, the headset feels more like a personal cinema. Just put it on, switch it on and enjoy the littlest big screen around. Watch a film on a 180-inch screen, catch a sold-out concert from the front row or just hang out with friends from anywhere. It's portable, comfortable and designed to be ready when you are. That means no wires, no PC and no phone to drop in. All users have to do sit back, relax and go.
Motiv
£199
Motiv Ring is the perfect combination of form, fit and function – one of the smallest fitness trackers available, it packs a ton of features into a small package. Motiv Ring tracks steps, heart rate, calories burned, sleep, and resting heart rate. It uses movement and heart rate data to focus on the metrics that matter most and determines how much a users' activity contributes to overall health.
Unlike wrist-based trackers, Motiv Ring is so comfortable and stylish that users won't want to take it off. The Motiv app allows users to set weekly goals and it will automatically detect and track activity. The app will adjust goals based on daily progress. The app displays activity, sleep and resting heart rate – just tap an activity in the daily feed for more information, like detailed step and heart rate data for each activity.
PowerDot
From £199
PowerDot Smart Muscle Simulator is the world's smartest muscle recovery & performance tool. Built on NMES technology, the device connects via Bluetooth to an intuitive mobile app. Users can select from 10+ muscle simulation programmes designed to reduce recovery time, increase muscular performance, and help the body feel at its best.
Omnicharge Omni 20
£249
The Omni 20 is a power bank that can intelligently power most devices including laptops, DSLR cameras and more, all at the same time. Equipped with fast-charging USB ports, a 100W AC outlet, and a high quality 20,400 mAh battery, the Omni 20 keeps users powered on the go. It also provides real-time power management capabilities allowing users to monitor everything going on with their Omnicharge.
Qwerkywriter
£299
Different from the boring black or white slab keyboards, the Qwerkywriter is an 84 key, USB, Bluetooth enabled, typewriter inspired mechanical keyboard that simulates a tactile clicky feel of a vintage typewriter. Although it looks and feels like an old-fashioned typewriter with custom typewriter-inspired keycaps, the Qwerkywriter has all the features of a modern keyboard including an integrated tablet stand that can accommodate up to 10.5-inch screens, detachable USB cable via mini-USB port so it can perform at the highest levels without dropping letters or strokes and Bluetooth support for up to three devices.
SoFlow Flowbike
£1700
SoFlow create the very best in electric urban transportation, from bikes, to scooters to skateboards. Their portable and powerful electric bike will allow users to flow easily through their day without ever breaking a sweat. It is foldable and easy to store, plus the Bluetooth speakers allow riders to listen to their favourite tunes whilst on the go. With a range of 20 miles and a max speed of 15mph, it's the perfect mode of transportation for commuters and students.
Pocketalk
£299
Pocketalk is a portable, AI-powered instant voice translation device that can translate 74 languages, making it easy to understand others and be understood. This dedicated two-way translation device with global coverage means there's no need for language apps that drain battery and require users to hand their phone to strangers. Designed with simplicity in mind, Pocketalk combines the best speech-to-text engine, and text-to-speech engines from around the world resulting in the most accurate translation with the push of a button. It is equipped with high quality, noise cancelling microphones and two powerful speakers for easy use in noisy environments.
Eufy RoboVac R450
£199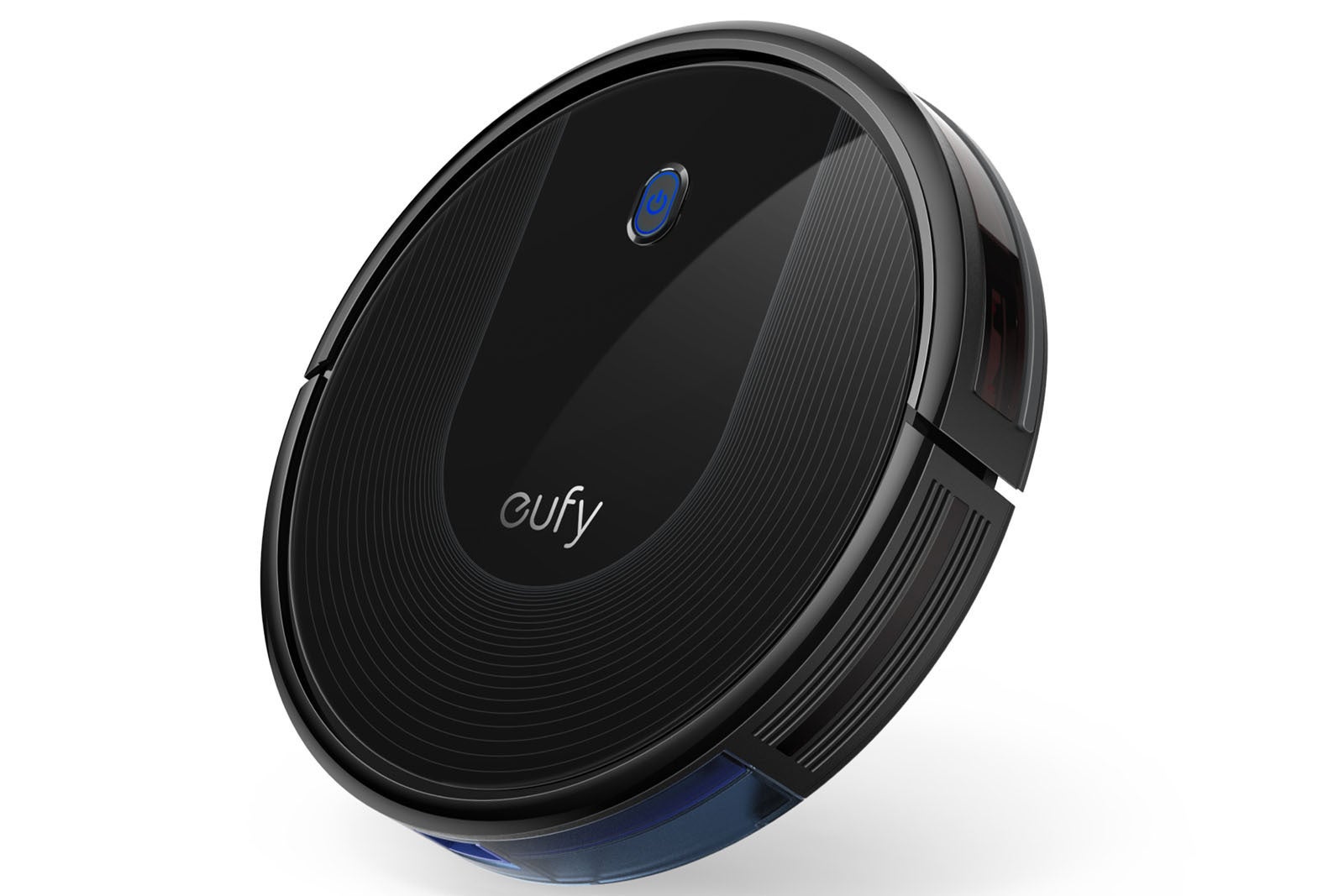 At only 2.85" the Eufy Robot Vacuum is ultra-thin allowing it to glide effortlessly underneath sofas and beds. Despite the slim design it's just as powerful, no louder than a microwave it sucks up dirt and dust with 1300Pa of suction strength for a spotless clean. Boost IQ Technology automatically increases suction power within 1.5 seconds when extra vacuuming strength is needed. Large wheels roll over carpets and climb over doors to get to the mess while drop-sensing technology stops it from falling down stairs and off of ledges. Offering 100 minutes of constant, powerful suction, the RoboVac automatically returns to the charging base when power is low, ensuring it is always charged and ready to go.