What's new at Smartech, Selfridges?
Continuously bringing worldwide exclusives of the latest and greatest innovations, to the Smartech flagship, downstairs Selfridges, London.
Mate X
£2,500
Mate X is a powerful, effortlessly chic eBike, created from the world's largest crowd-funding campaign. The unique features include a powerful motor of up to 750W and a max. speed of 35 km/h. It comes with all-terrain wide-rim fat tires for ultimate comfort and control. Also, the sexiest array of colours we've ever seen; try Dusty Army, Subdued Matte Black, White Ice, and Desert Storm, and it has an integrated phone holder with a built-in USB charger! If that weren't impressive enough, they're also aiming to make cycling far more accessible to women (as currently only 1 in 4 cyclists are female). Exclusive to Smartech, Selfridges.
Elvie
£249
Here's the thing. Women shouldn't have to make do with shoddy design or pink spin-offs when there are self-driving cars in the world.
Introducing the Elvie pump. A high-tech, silent and wearable breast pump that's no tubes, no wires, no noise. Simply insert the Elvie into your bra, connect to the app from your smartphone and commence pumping. No need to worry about overfilling, a self-contained 5-ounce bottle collects the milk, and the pump automatically pauses when it detects the bottle is full. Quiet and light (it weighs under 8oz) you can now pump on the go!
Kabuto Xtend
£599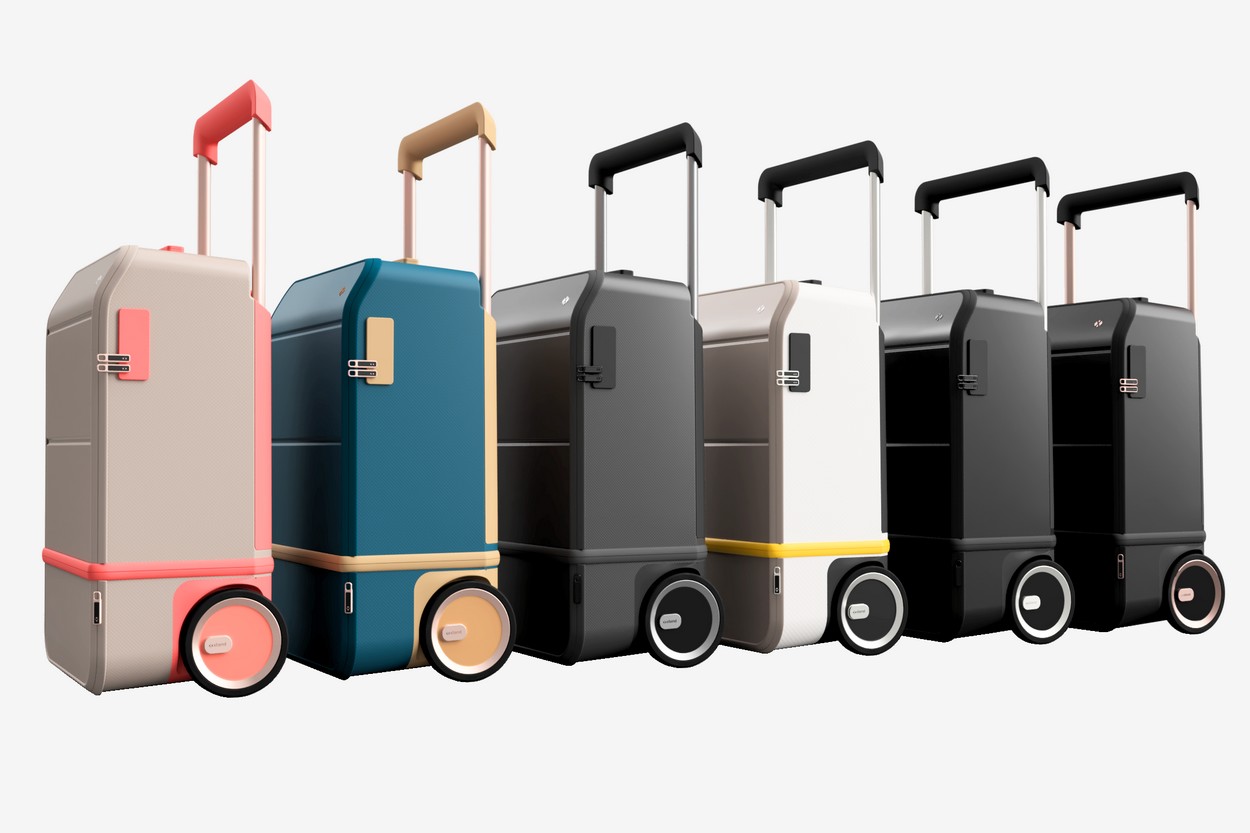 The best looking suitcase ever? We certainly think it gives Rimowa a good run for their money.
The Kabuto Xtend is an ultra-silent, smart and expandable carry-on suitcase designed for all you globe-trotters.
Its' unique features include a fingerprint sensor (memorizes up to 10 different fingerprints), a removable battery and multiple USB ports, that charges your smartphone up to 8 times and an expansion chamber which provides 50% extra storage. So it's perfect for long-haul and those weekend trips. Extra features include a shoe compartment and an outside pocket perfect for your valuables. It's everything you need, nothing you don't.
ORII
£199
Built for on-the-go communication, ORII is a sleek smart ring that lets you send and listen to messages and take and make quick calls with just a touch of the ear. Utilising bone conducting technology, the ring gives crisp and clear audio. The sound gets delivered directly into your inner ear while your finger helps to block out ambient noise. Stay connected any time without the distraction of screens. Exclusive to Smartech, Selfridges.
Somnox
£599
Go to bed with a robot. Yes, really. Somnox is the world's first robot to enhance the quality of your sleep. Dubbed 'the sleep companion' this bean-shaped robot mirrors the contours of your body, mimics human breathing and plays soothing sounds to help calm the body and mind. Somnox reduces stress and anxiety so you can fall asleep faster, sleep longer and wake up feeling refreshed!
Kokoon
£399
Introducing Kokoon. These noise-canceling headphones are designed and developed by sleep scientists, for a better night's sleep. Using EEG sensors they monitor your brains' activity, understand your sleep pattern and remove disruption, protecting regenerative deep sleep, anytime and anywhere. Wear them through the night, it's super comfy with patented FlexMould comfort technology, and wake up on the right side of the bed with the intelligent in-built alarm.
Expect a full review of Kokoon this month from The Sinsa
German Autolabs – Chris
£299
Guilty of being distracted by your phone whilst driving? Chris is the first digital assistant for drivers, acting like your in car 'co-driver', meaning you can keep your eyes on the road and your hands on the wheel, no matter what model of car you have.
Simply attach Chris to your windscreen and pair it with your phone via Bluetooth. All your usual phone functions will be carried out conveniently whilst driving: send & receive messages with in-built gesture control, and get to your destination with voice-assisted navigation (with world maps from over 100 countries). Best of all, Chris also works offline, so you can travel to those far-off places with a full range of features. Perfect for those wanting to keep their beloved old-timers, but want upgraded tech features.
Qdos Infinity glass
£49.99
Keep the look and feel of your iPhone without the threat of a broken screen. Qdos Infinity Glass is the ultimate crystal-clear glass phone case that provides all-round protection. The OptiGuard Infinity Glass case, designed using Japanese glass panels, is coupled with lightweight aluminium alloy frames. You're now able to reveal the beauty of your phone whilst offering invisible protection.
All of the above and heaps more are available for you to play around with and purchase from
Smartech
Selfridges.