Vype – iSwitch Maxx – review
A wickless vape that has revolutionised vaping.
A radical new vapour technology powered by puretech, invented by the brains over at Vype headquarters allows liquid to be heated and produce clouds without the need for a wick. Finally, no more dry hits!
The new AIO mod has an ultra-slim, micro-engineered stainless steel blade built in the pods/cartridges which replaces the e-cigarette coil and wick. This allows for liquid to completely run dry and you won't get a burnt taste in your mouth. This also equates to perfectly consistent hits, something which tarnished my experience with competitor devices.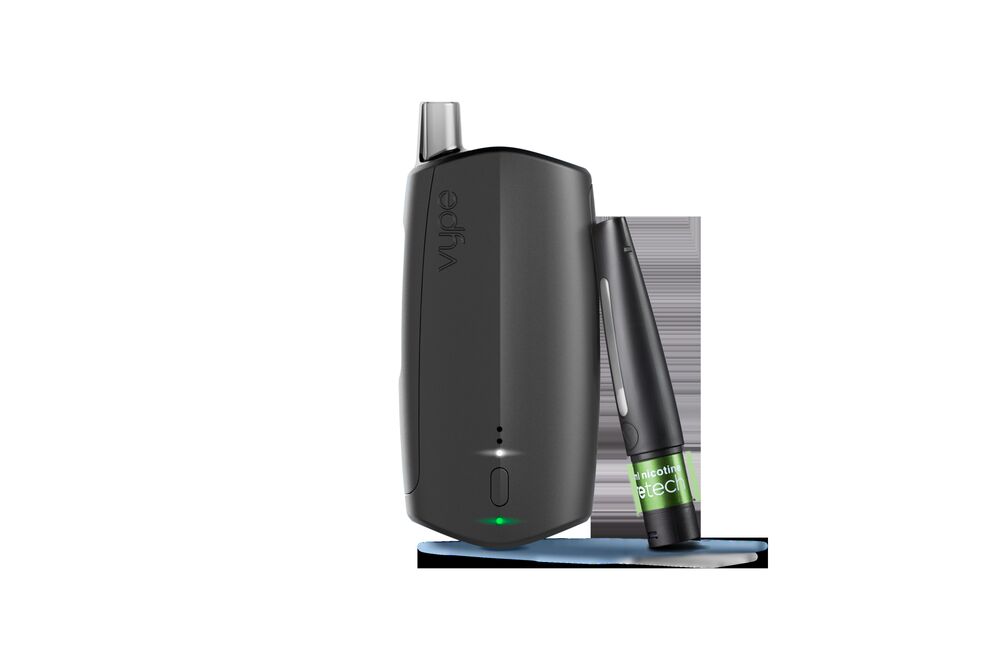 The device itself is pretty interesting, with three LED lights to let you know how high or low the wattage is. The three power settings (10W, 15W and 20W) easily controlled with a button. The higher the power setting, the greater the amount of vapour produced.
It comes with Bluetooth, allowing you to keep an eye on puff counts and other, not so useful things to know. The cartridge door opens in a cool way, kinda like the batmobile… The 'slide and lock' mechanism makes it easy to switch out the cartridges. The bad news is they only come with these 3 flavours:
Fresh Mint, Virginia Tobacco and Forest Berries and three nicotine strengths (3mg/ml, 5mg/ml and 8mg/ml). All are freebase nicotine, which doesn't make sense to me. Vype claim to be the first to mass produce nicotine salts, but they don't use them on their flagship device? The flavours aren't the best when they use freebase nicotine, you get an aftertaste and the nicotine on the inhale is very noticeable.  Comparing their Forest Berries to Juuls Alpine berry is light and day, plus If you're used to their nicotine salts pods on their ePen 3 (great device) then the difference from the two will be noticeably unpleasant.
Vype iSwitch Maxx is currently available to purchase in five of BAT's VIP stores in London (Finchley Road, Brent Cross, Harrow, Hounslow and Walton on Thames) with plans to roll them out further in the UK later in the year. The recommended retail price for the iSwitch Maxx is £49.99.
Verdict
Yet another brilliant device from Vype, leading the way in vape technology and aiding smokers to make the switch. The iSwitch Maxx is a true step forward. However, with the lack of decent flavours and nic salts, this massively overshadows the breakthrough technology Vype is bringing to the UK.
https://www.govype.com/uk/iswitch-maxx