Spyro Reignited Trilogy – Review
Renewed, remastered but not reimagined by the guys who bought you Pandemonium and Skylanders - Toys For Bob published by Activision (COD, Destiny etc.)
Remember Spyro? If you're under 40 and over 20, the chances are you've played a Spyro game. The Crash Bandicoot trilogy remaster last year was a huge hit, selling more copies than plenty of major new releases. So it should come as no surprise that the next classic PlayStation franchise to get the remaster treatment is Spyro the Dragon.
At first glance, the Spyro Reignited Trilogy looks like a brilliant nostalgia trip; the original games are here, this time with a full HD makeover and an updated visual style, complete with characters who fit perfectly within the game and look great too. The remastering extends to the music, which features all-new soundtracks, as well as the option to listen to Stewart Copeland's original score. The soundtracks make this game for me, super fun and immersive.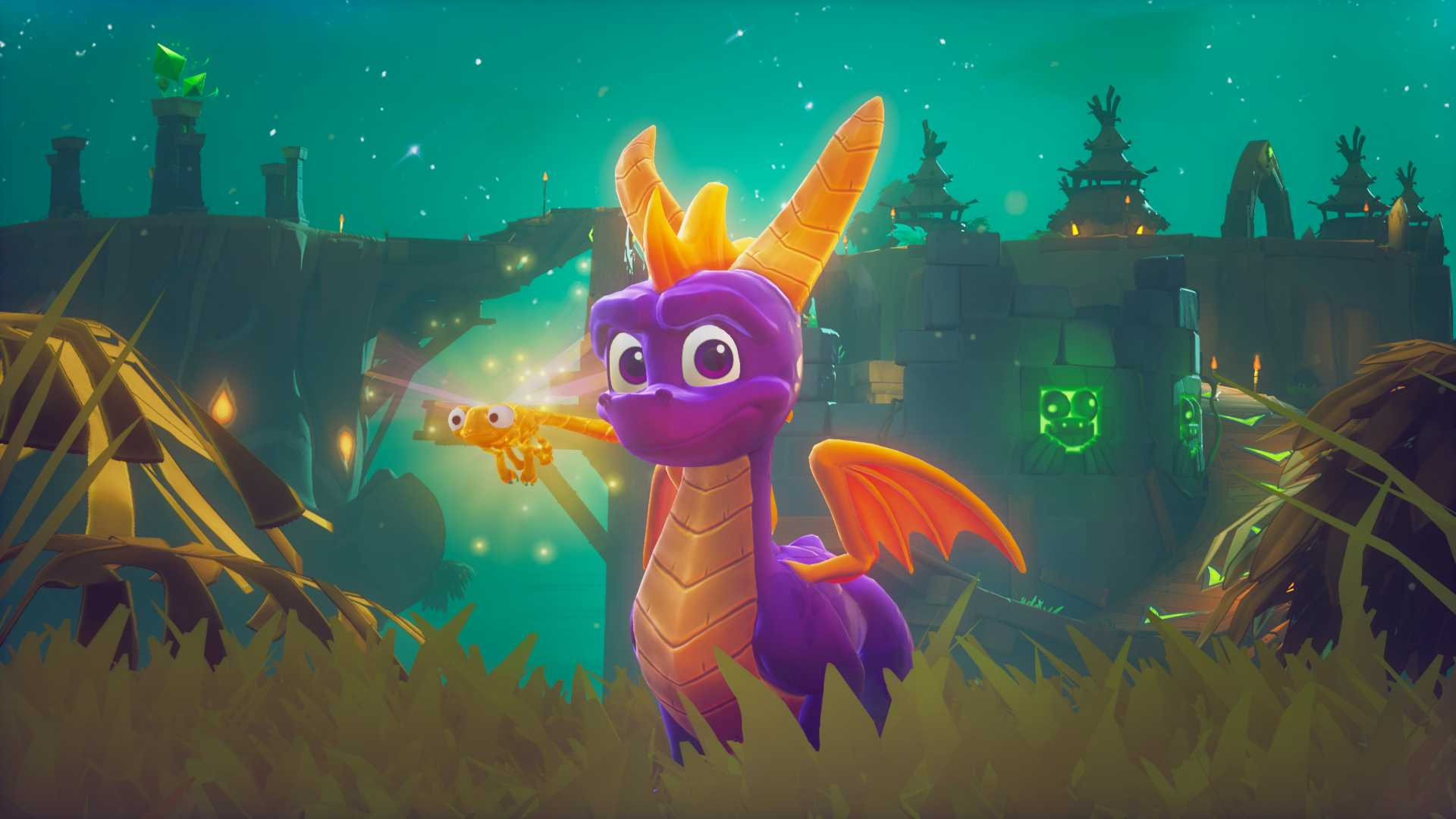 Unlike with Crash Bandicoot, Activision has announced that Spyro Reignited Trilogy is available for both PS4 and Xbox One.While Switch and PC gamers still miss out on the remastered action, it's great news for Xbox fans. We assume that there will be PS4 Pro and Xbox One X support for shiny 4K visuals too.
Game developers Toys for Bob have done an amazing job, giving us a game that long-time fans will appreciate, without excluding new players in the process. As the name suggests, Spyro Reignited Trilogy includes fully remastered versions of all 3 original Spyro games: Spyro the Dragon, Spyro 2 Ripto's Rage! and Spyro: Year of the Dragon. The latter being our favourite, I did about 5 hours straight of this without getting bored.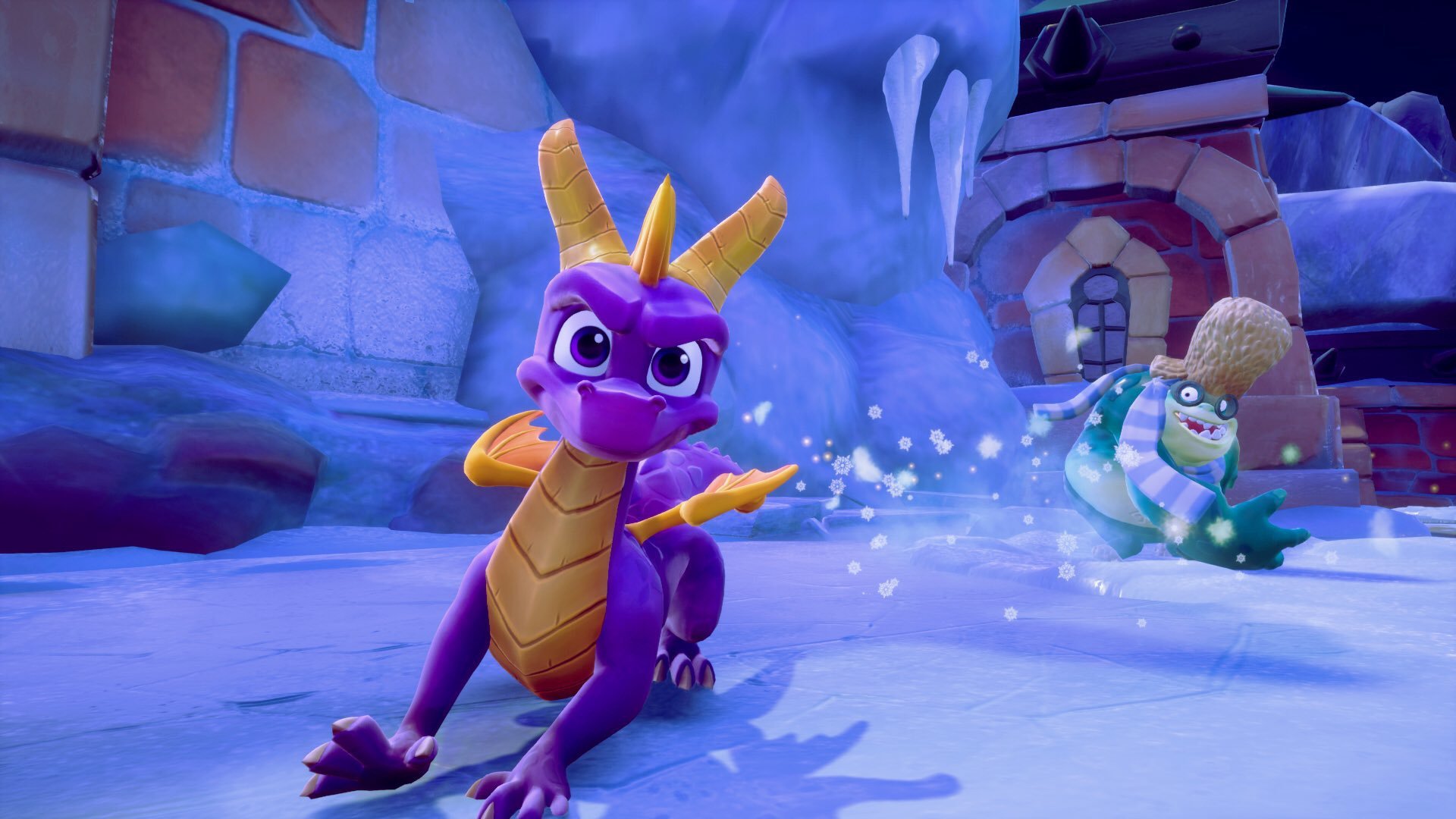 Small changes like these are a masterstroke, making the Spyro remaster feel both familiar and new, all at the same time. Instead of producing a traditional remake, Spyro Reignited has recreated the original from the ground up. The game's initial release date of September 21 was pushed by Toys for Bob in order to apply the finishing touches to the final versions. It seems the extended deadline worked wonders, as the result is a testament to hard work and ingenuity.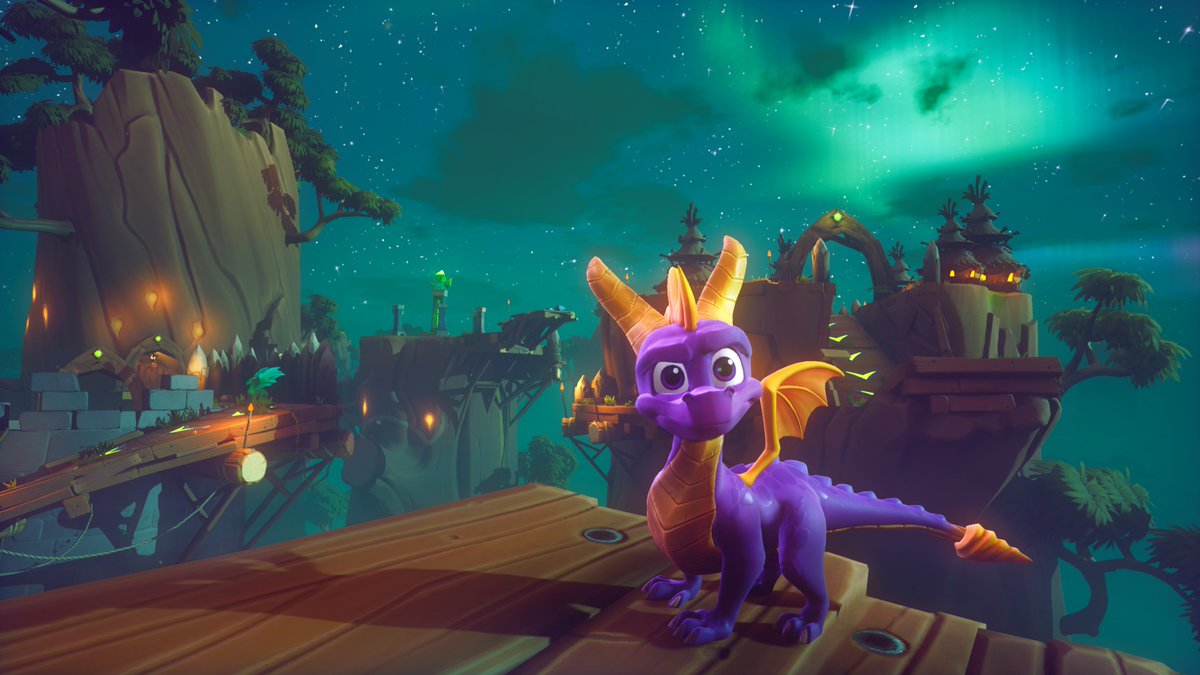 The original game is the clear winner when it came to remastering the trilogy, with every single level bursting with detail and feeling significantly more "alive" than ever before. No space is left blank or unthought of, you can tell real thought and passion has gone into this games updated version.
It feels bad to call Reignited Trilogy  just a remaster, and this release relies on more than just nostalgia to justify its existence. The level geometry is completely identical to the original, and there's no new levels or gameplay segments to be found, but the new graphics, courtesy of Unreal Engine 4, makes these decades-old games look brand new. Thanks to the Reignited Trilogy, Spyro is back and he's better looking than ever.
This would make the perfect game on the go, let's hope we get a mobile version of the trilogy soon too.
The game comes with a load of cool themes for your PS4 and is available everywhere now check out their site for more info.