SMARTECH – Upgrade your lockdown
If, like much of the population, you're now working from home, you'll probably need to fine tune your home and turn it into an office, gym and more. Luckily Smartech bring you the cutting edge in smart technology. Take a look at a few of the below products from their range. All available right now!
Everything mentioned below is available from Smartech 
Jaxjox – connected kettlebell 
The JAXJOX KettlebellConnect® 2.0 is a six-in-one digital adjustable kettlebell ranging from 5.4–19 kilos. The new 2.0 version is armed with real-time performance tracking and reporting. Sync it to the JAXJOX App to track reps, volume, sets, average power and workout duration. The KettlebellConnect® 2.0 is one component that can be linked seamlessly to the full JAXJOX InteractiveStudio™, an all-in-one smart home gym.
Maxpro – at home all in 1 workout 
MAXPRO is a beautifully designed fitness machine inspired by products as varied as Italian sports cars, hoverboards, and athletic shoes. This inspiration, combined with our team's artistic vision, has created a simple and cool looking product that is strong, durable and ready for the toughest workouts.
Volava – connected boxing!
Large and growing number of classes available in the Volava App (English, Spanish and Arabic).
New generation of sensors of 9 axis to measure acceleration, rotation and movement.
Machine learning to detect accurate punches and improve your performance.
High quality punching bag and gloves.
Metrics: Calories, Punches Count, Heart Zone frequency, acceleration and force.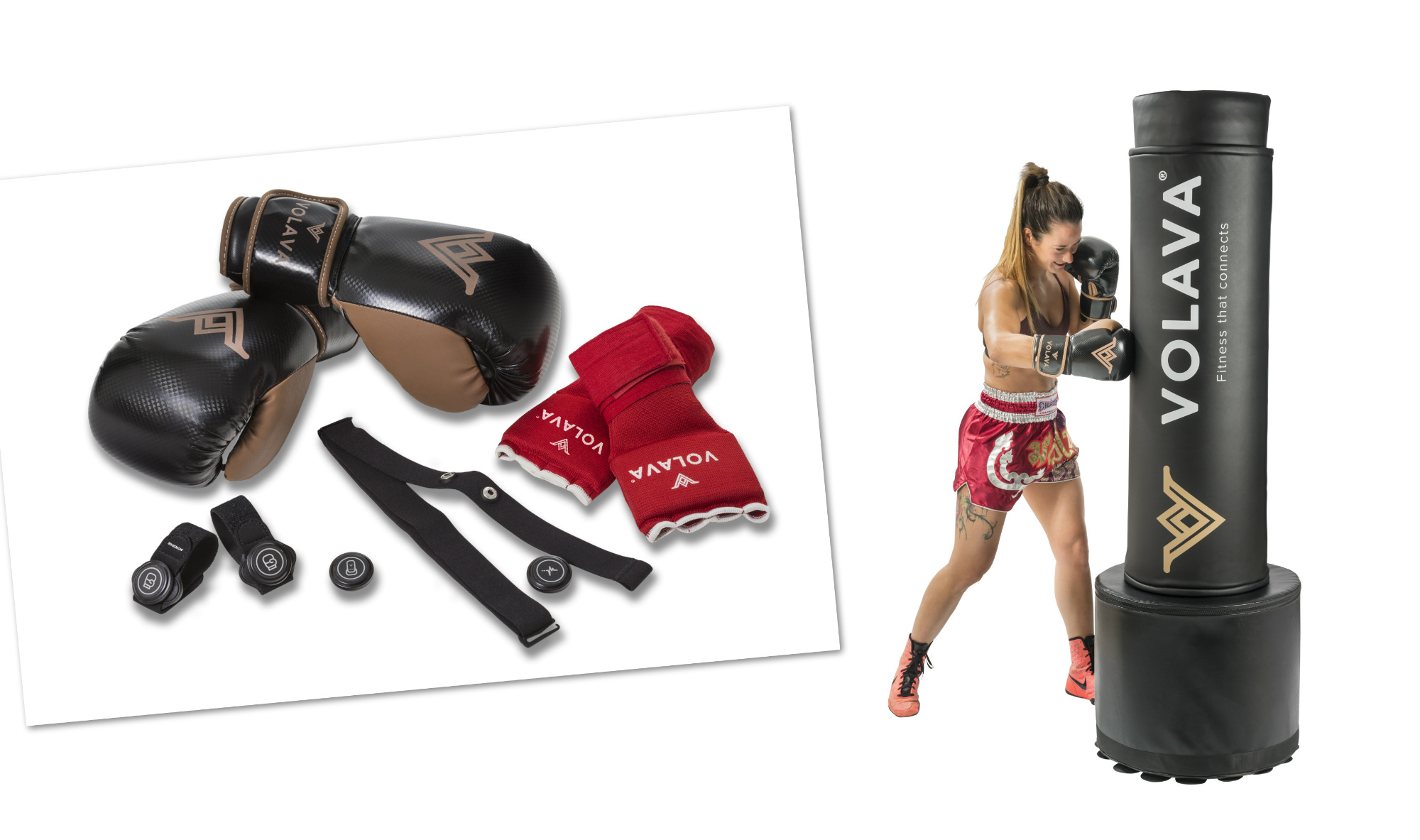 Millo – smart blender
The blender as we know it has been in need of a re-imagining. Noisy, bulky and difficult to clean, it's normally used sparingly and hid in a drawer. In fact, the basic blender design has remained unchanged for 100 years.
Mixing innovative drone tech and an eye for sleek design,
millo
has already attracted media attention and awards, with Mashable commenting; "If Apple made a blender, this would be it."  Millo scooped awards in 2019 at both IFA Berlin and SKS Seattle, and is ranked in the Foodtech 500. Meanwhile, it's minimalist design has also attracted international recognition, with Millo winning Gold at the A'Design awards and Platinum at the Muse Design awards.  
Bob fits everywhere: kitchens, corporate offices, rest rooms, secondary homes, motorhomes, boats, etc.
Aeris – Swiss designed air purifier 
• Removes Pollen, Dust, Mold, Pet Dander and more
• H13 HEPA filter is 99.95% efficient to 0.3 microns, CCM: P4
• CFM: 35 to 176 CFM (5 fan speeds)
• anti-microbial technology embedded in the filter media and filter housing
• Built in Air Quality Monitor
• adapt to your behavior and automatically adjust its settings.
• Wishper Quite – Max 55 dB on highest fan speed
• No Ozone
Opkix – hi-def cameras with glasses and cap attachments
Smartech OPKIX
Resolution 1920 x 1080 HD video quality
Record Time 15 minutes continuous per camera
Per Camera Storage 4GB and 15 minutes of video
Egg Storage 16GB and up to 70 minutes of capture on one charge
Waterproof up to 30 ft (9m) IP-68
EIS, Electronic Image Stabilization available in the app during editing
Housing aerospace aluminum
Lens Cover: sapphire glass
Per Camera Weight: 12 grams
Charge Time: 45 minutes for full charge
Studio App ease of file transfer via Wifi / Bluetooth connection from the Smart Egg to the OPKIX app on your smartphone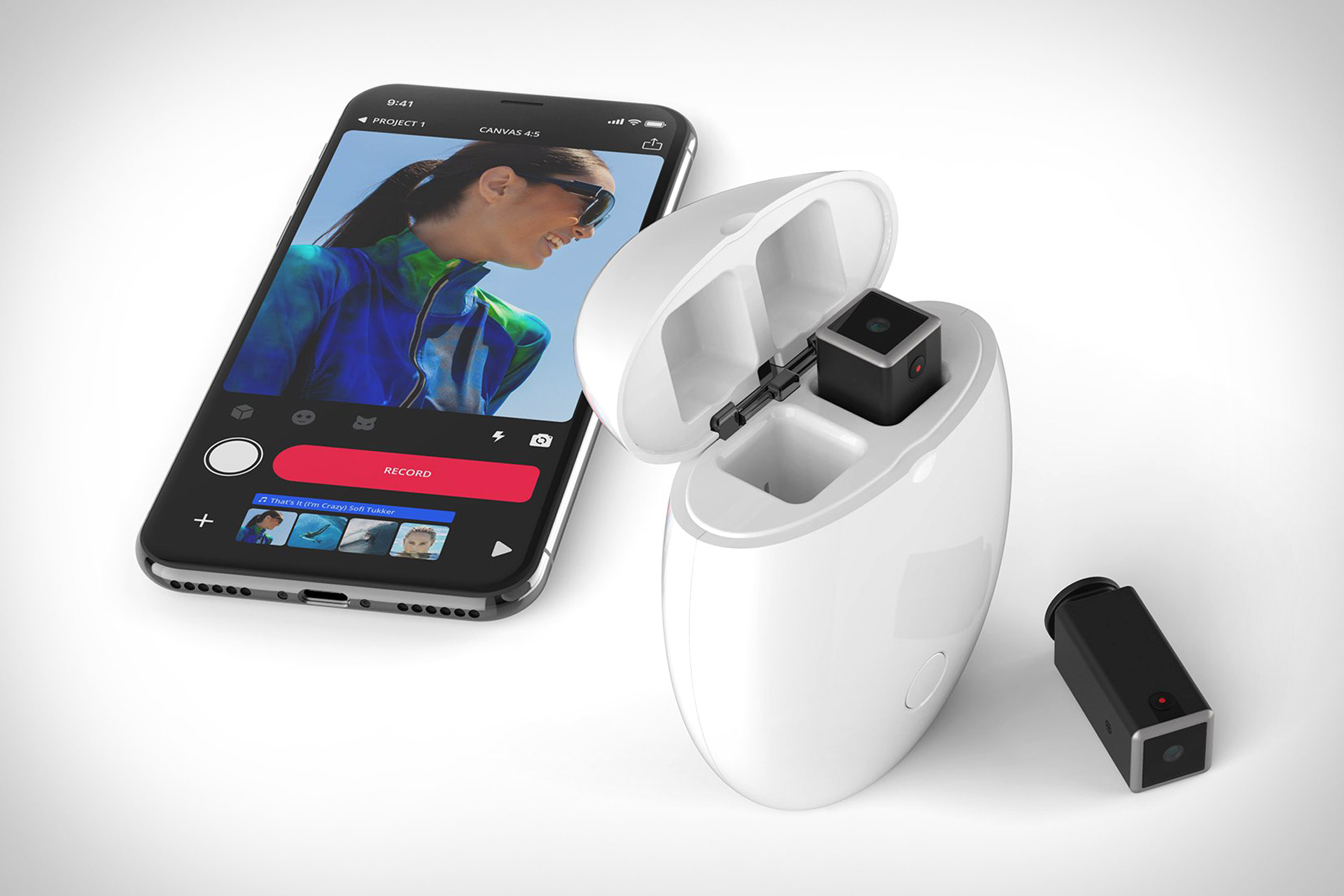 Puma Playseat Gaming Chair
Together with the expertise of PUMA, Playseat® brings, an innovative game seat that adapts perfectly to your body. The Playseat® | PUMA game seat is the tool for any gamer. 
This revolutionary game seat gives an active and correct seating position with full freedom of movement. This lets you get the maximum out of your gaming performance.
Barner – Blue Light Therapy glasses 
Barner lenses have a coating specially developed for people who spend a lot of time indoors and are exposed to the blue-violet and LED light of digital devices like smartphones, TVs, and tablets.
You can also have 1-2-1 virtual shopping experience live from Selfridges, if anyone wants to book in simply the guys info@smartech.buzz and the team will call!