Smartech Selfridges – The Latest Tech Releases
Our pick of the top tech now in-store at Smartech Selfridges.
The Smartech flagship in Selfridges, London, is an innovation store designed with discovery in mind, regularly introducing new cutting-edge products to its range. Here's a taster of what's new this April, including a mobile cybersecurity phone Sirin, known to be one of the most secure phones in the world, speakers which display the lyrics (karaoke just got a whole lot easier), and a neuromuscular therapy device so you can have that sports massage in your own home!
All products below are available from Smartech at Selfridges.com
Lifeprint- Harry Potter Edition
The world just got a little more magical with the Harry Potter photo and video instant print, making your photos come to life and sharing them around the world to friends and family. Lifeprint brings your pictures to life by making your photos move! Simply print your photos and videos from your phone then watch as they come to life (like magic) using the free app.
Additionally, users can record videos, allowing you to share pictures with other users in the Lifeprint app as well as other social channels. There is also a Potters twist: using the special filters you can wear a Gryffindor scarf, or some Quibbler glasses and even share with other wizarding fans around the world.
https://www.youtube.com/watch?v=bK45K7m6gjk&feature=youtu.be
Cotodama Lyric Speaker
Cotodama Lyric speaker is a new generation of speaker that visualizes the lyrics of songs in an exquisite way. It displays lyrics in sync with the music so when selecting a song on your device, the lyrics appear on a translucent screen. The system has a built-in expression engine that creates motion graphics which analyses the mood of the music that is displayed according to the style and tempo. Meaning you can now discover music in a whole new way. Exclusive in-store, Selfridges.
https://www.youtube.com/watch?v=uR3wjy-iE-Q&feature=youtu.be
G3Pro Theragun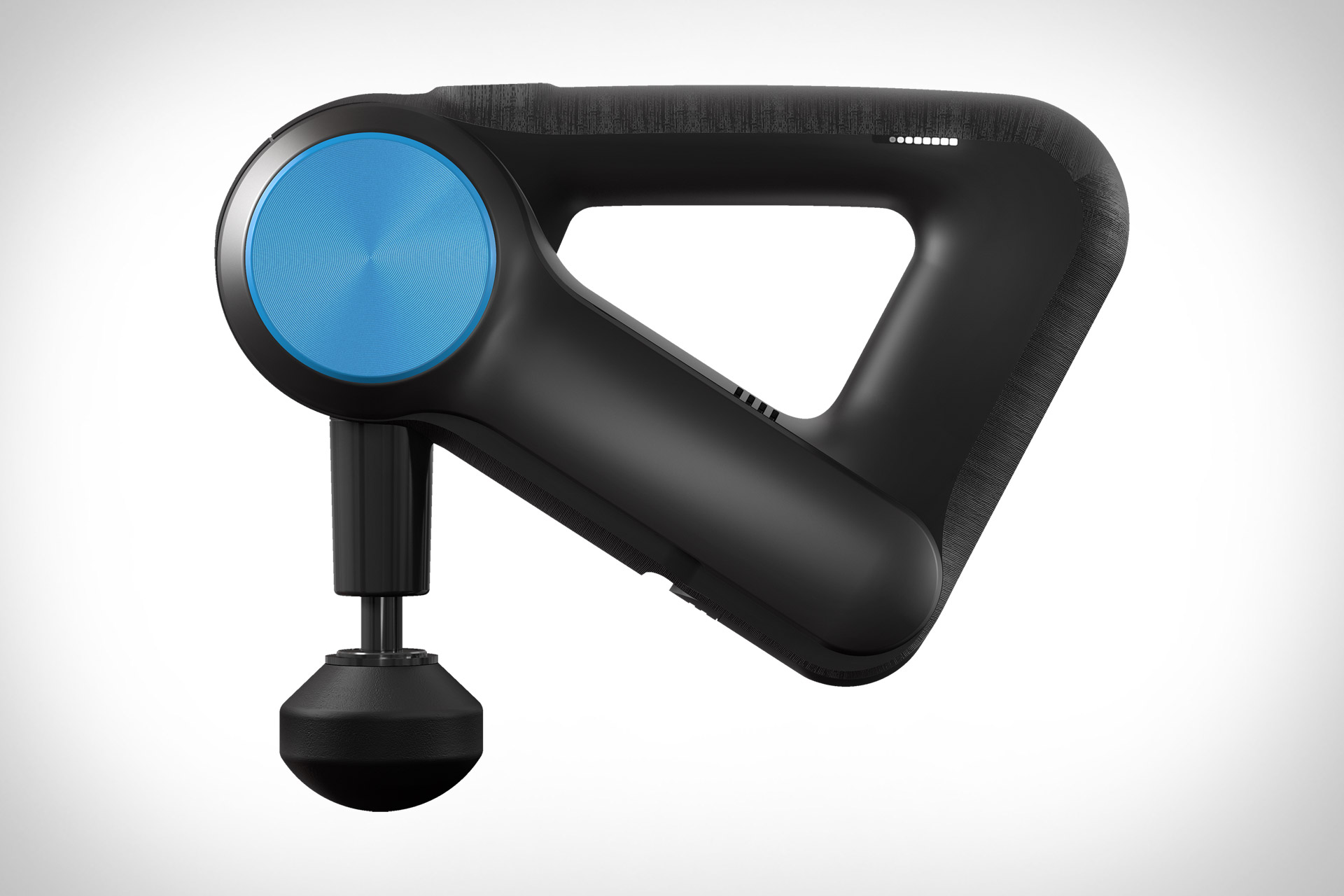 The G3Pro Theragun is a professional-grade percussive therapy device to improve movement, relieve pain and aid recovery. Theragun uses three principles to speak to your body in a language. It can understand frequency, amplitude and torque, with two different settings depending on the intensity you want. G3Pro is lightweight (under 3 pounds) so it can easily be transported into a backpack to take on the go, and the newly designed power motor has a 50% decrease in sound. Ease those aches and pains with Theragun. Exclusive in-store, Selfridges.
https://www.youtube.com/watch?v=ZWDKukf2kx4&t=1s
SIRIN LABS
SIRIN LABS is the world's first cryptocurrency phone and the most secure phone you'll ever own, with multi-layered cybersecurity. The new blockchain FINNEY- the ultra-secure smartphone, is designed to cater to the needs of crypto experts and novices alike. Some of its unique features include secured touch screen with a built-in cold storage wallet. It accommodates the sensors, camera, and fingerprint scanner with it's unique sliding design that gears up to be used when opened. Exclusive in-store, Selfridges.
https://www.youtube.com/watch?v=zJmzToTnZJc
Casetify
Smartech is excited to be stocking Casetify, beautiful and protective phone cases from the Neon Sand collection. As the name suggests, each two-toned case comes in electric shades of green and yellow, blue and pink, yellow and orange, berry and violet as well as many quirky designs to choose from. Casetify is giving users the choice of customizing names or initials fitted to show off each individuals personality and providing optimal shockproof TPU protection.
All products below are available from Smartech at Selfridges.com