Nacon Revolution Unlimited Pro Controller Review
Prefer the XBOX controller? Prefer USB-C? Use PS4 and PC? Want to become a better gamer? This is the perfect solution.
While most of us have gotten away with only using the DualShock 4 bundled with our consoles on launch day, Sony's default PlayStation 4 gamepad isn't to everyone's tastes or demands. Especially if you use Xbox too, the difference is very noticeable between the two stock controllers. The Nacon Revolution Unlimited has asymmetrical analog sticks. In other words, they're not parallel like the analog sticks on a normal DualShock 4. It's the Xbox approach to controller design that a lot of people prefer, and with the Revolution Unlimited, it's executed very well indeed.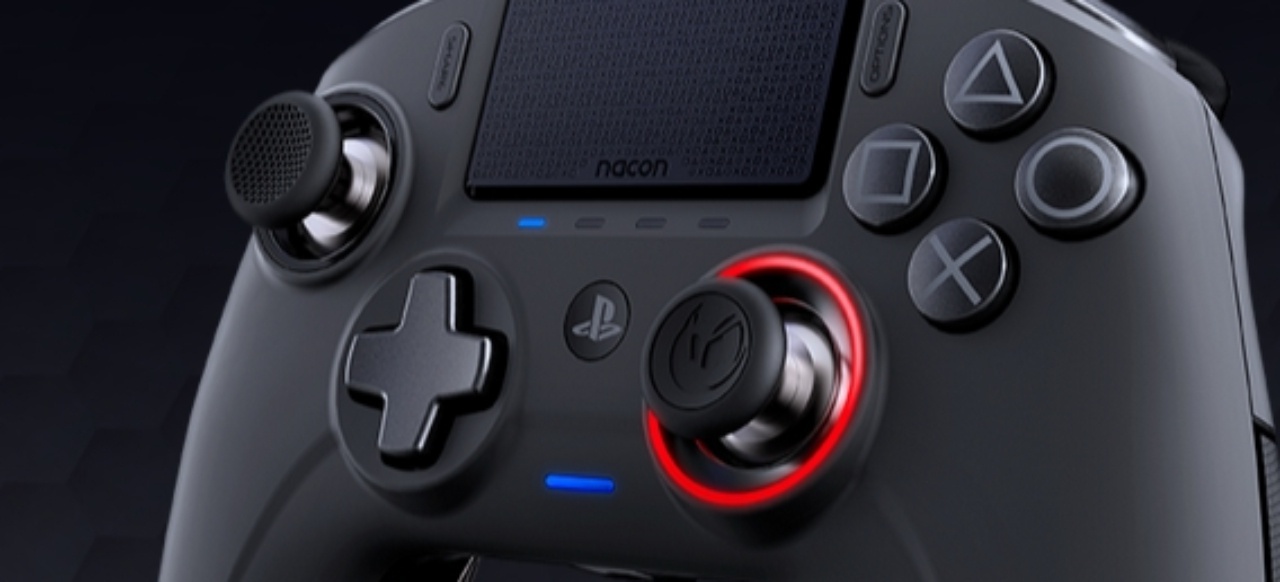 Build quality & design 
As you'd expect of a pro controller, the Revolution Unlimited is a well built piece of kit. The face of the controller boasts a smooth, rubberised material that feels expensive and sturdy, while the underside features two textured surfaces. Covering most of the controller's handles, these surfaces act as well executed and grips, helping the controller to sit comfortably in the hands.
The controller feels much more expensive in the hand than what it retails for.
Customisable beyond belief  
As a pro gaming controller it's loaded with some extras that appear on the rear side. Flip the Unlimited over and you'll spot the four programmable buttons. In order to reach them, You need to slightly jig your my middle and ring fingers in a way which never felt like a natural way to hold the gamepad, albeit after about 30 hours or so gaming, you get used to it.
There's the software that you can use with the Nacon Revolution Unlimited Pro controller too. Simply connect the controller to your PC through a USB cable and you can open up the official Nacon software and access heaps more customisation, which was a great touch, especially when playing FF.
You can change the colour of light that surrounds the right analogue stick, with a set of four colour panels, as well as how the light works. I have mine set to two different colour palettes, one for PC and one for PS4, both of which are set to pulse at the highest speed, I love the tacky look. (Northerner)
You can adjust the sensitivity of the analogue sticks, adjust the pressure of the L2 and R2 triggers, which is particularly great when playing shooters online.  You can also adjust the vibration motors, such as the intensity, and you can even have each side of the controller to have different vibration levels thanks to the two customisable motors.
There's honestly too much for me to talk about, regarding the amount of customisation this thing can have done to it, right out of the box.
Heavyset
A great feature for me was if you want it heavier, yes heavier, trust me it feels great in the hand. The Revolution Unlimited comes with three sets of small weights, which can be placed inside of the controller's arms to give the device a bit more heft. Inserting the weights is easy enough — you just slide the arm casings off and pop them in — and they really do make a noticeable difference. I have mine on the heaviest option, it feels like i'm holding a stand alone gadget rather than a mere accessory.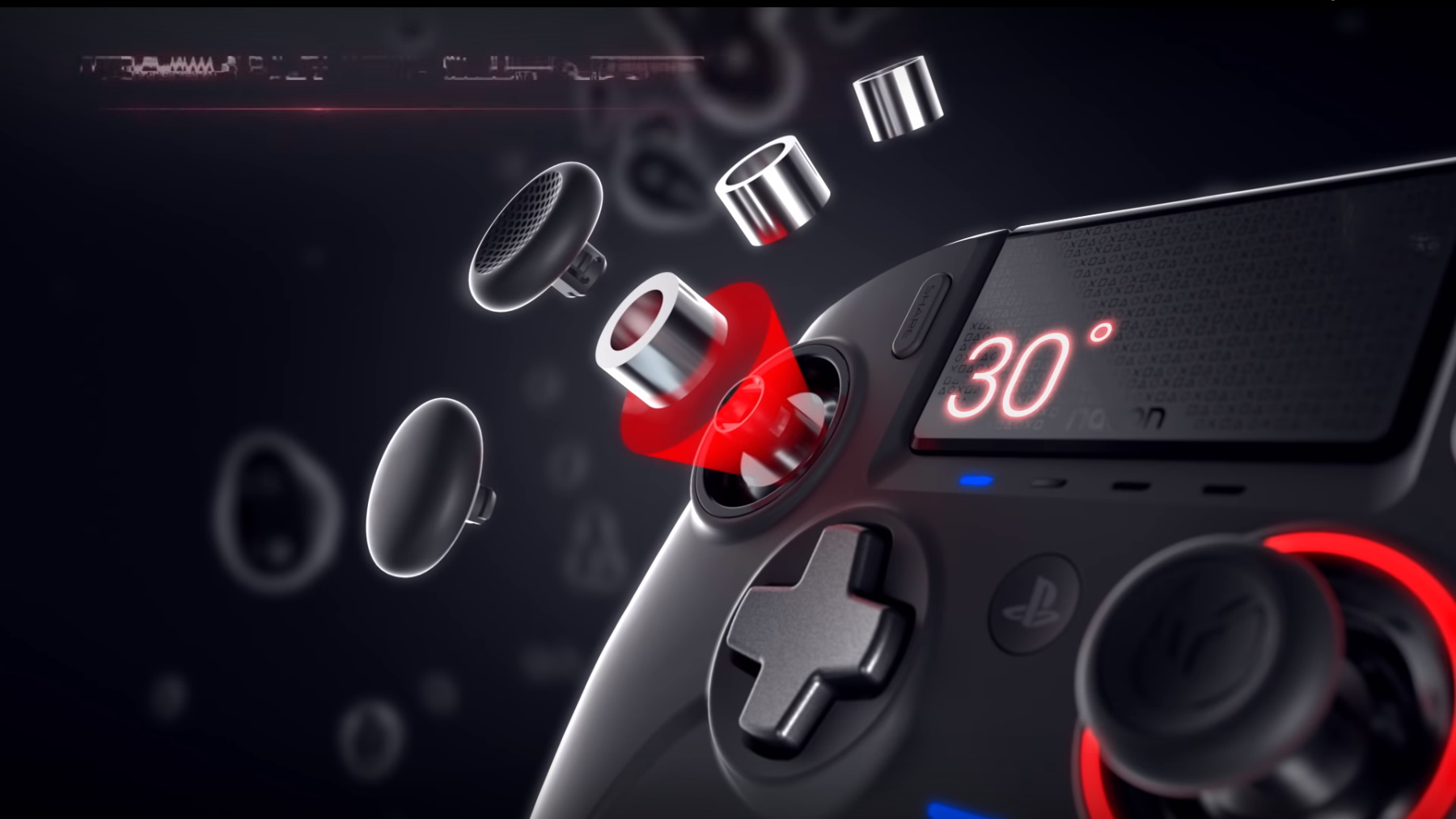 Buttons
The shoulder buttons are difficult to fault, though. R1 and L1 both have a noticeable "click" to them and they can be pressed in very quickly, while R2 and L2 are firm and incredibly responsive. While the springs can feel a bit spongy on a DualShock 4's R2 and L2 triggers, the Revolution Unlimited's triggers are significantly responsively sharper. I genuinely feel this gives me an upper edge, especially in online play.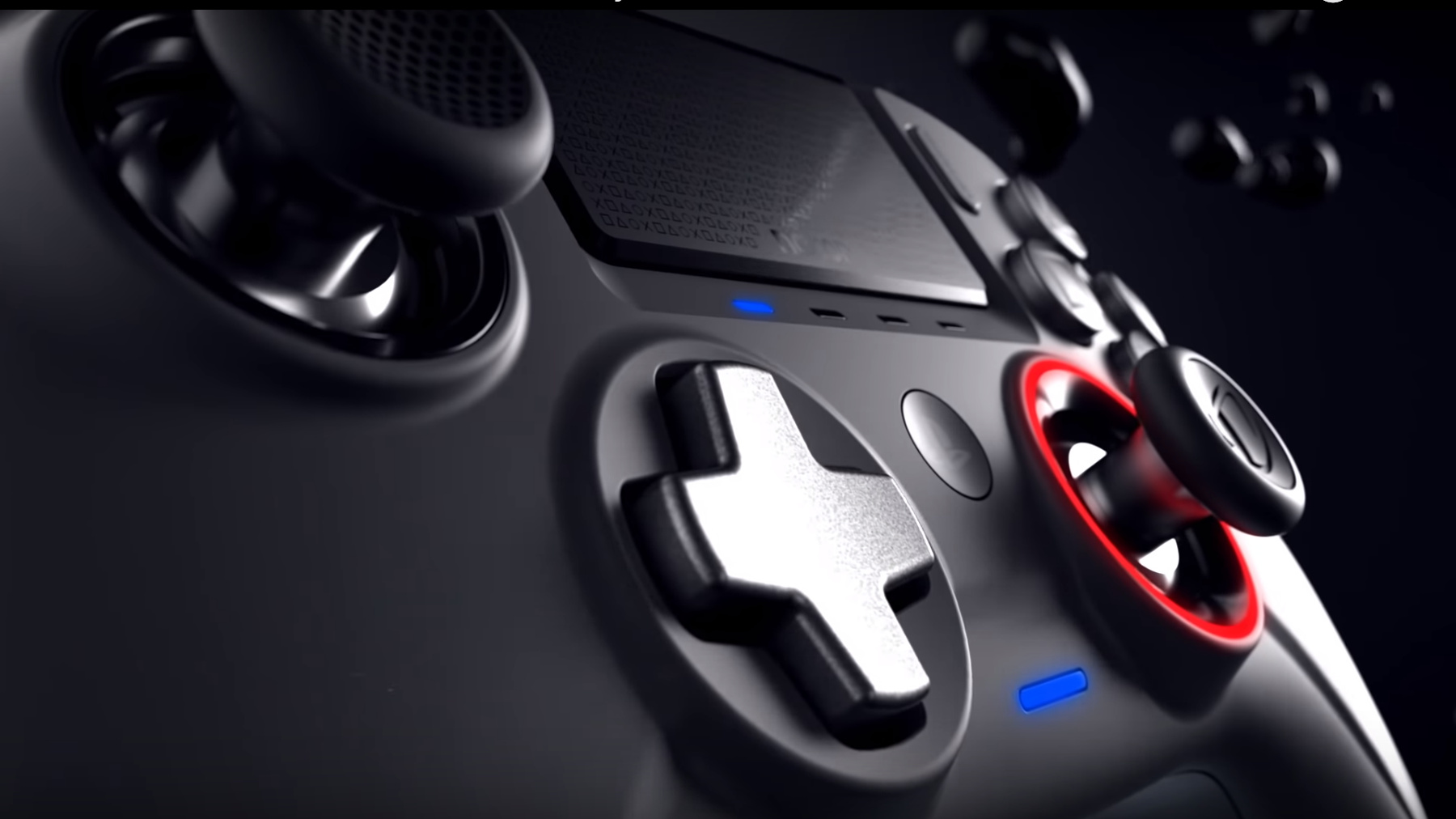 Quick specs
 Wireless Bluetooth® connection via USB dongle (7m range)
 Wired connection via USB-C cable (3m length)
 PS, SHARE, OPTIONS buttons
  Full function touch pad
 4 shortcut buttons (S1/S2/S3/S4)
 3.5mm headset jack: audio and chat in both wired and wireless modes
 Two internal compartments and six additional weights to adjust the balance (2x10g / 2x14g / 2x16g)
 Soft-touch finish to the controller's casing
EVA storage case included
Compatible with all PS4™ systems
Compatible with PC games in PC Advanced Mode*
Verdict
The Nacon Revolution Unlimited is a vast improvement on other after-market models in just about every aspect, from its appearance and design down to its easy customisability. It goes far beyond the configuration possibilities offered by more expensive competitors whilst looking and feeling great.
If you want to find out more about the Nacon Revolution Unlimited Pro controller, you can read about and buy it on the Nacon website here.