Flyte X Smartech – review
Levitating light bulbs exist, and we love them!
Say hello to the latest offering from Smartech FLYTE Royal is our Oak edition and one of our best sellers. Royal features an Edison style borosilicate glass bulb, a 7 LED star-shaped filament, a Gold cap and an aluminium ring. The base is crafted from a sustainably-sourced Oakwood.
Smartech – the destination for this years Christmas and all year round cutting edge technology.
FLYTE Royal uses an energy efficient LED rated to last about 50,000 hours. That's equivalent to 12 hours of usage a day for 11 years!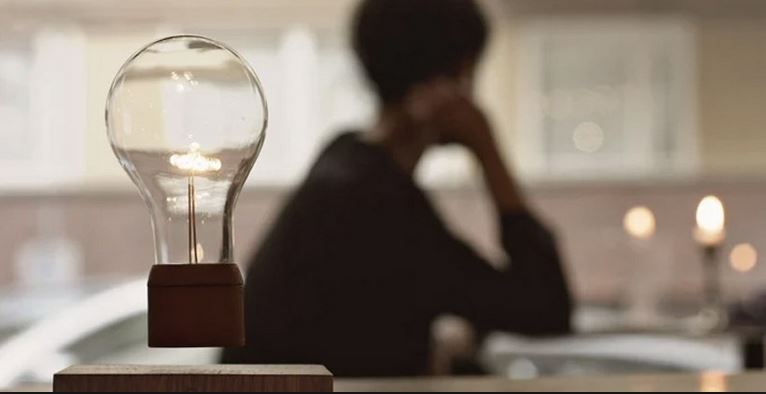 After several frustrating attempts of trying to get the bulb to levitate, you're instantly mesmerised by its awe. This thing wouldn't look out of place in the Tate.
Flyte, the brain child of Simon Morris, uses the traditional magnetic levitation process to make the bulb float, but those electromagnetic waves also prove enough power to light up 4 LEDs (constructed to look like an incandescent wire) via induction, a.k.a. the type of science that makes you want to cackle.
The LED bulb and floats using a magnetic wooden base. It takes a little practice to get it to float, but it comes with a wooden guide to help. Should you not get it right, it automatically connects to the wooden base. So no accidental breakages. Our dog likes to bark at it until it stops floating, this happens several times a day and the bulb and wood take it in their stride.
Wireless power transfer transmission has been around since the days of Nikola Tesla. With FLYTE they've packed some of Tesla's tech and combined it with magnetic levitation, opening up a magical world of possibilities. Power is transferred wirelessly from the base to the bulb.
The FLYTE base is made of quarter-sawn oak, ash and walnut wood finishes.  FLYTE will look good, feel good and last a long time.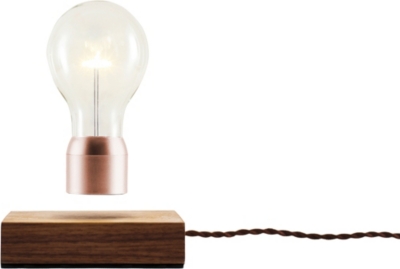 Let's not forgot after balancing and it takes flight you can forget about it for 11 years time and it will still be floating mid-air, effortlessly spinning and bobbing up and down.
We posted this on Reddit and it gained almost 20,000 views and several comments pointed to Chinese imitation devices for a fraction of the price. We've seen this in action, don't waste your money. They don't act the same consistent way the Flyte does and the build quality is laughable next to Flyte.
A truly stunning piece of tech pushing the boundaries between tech and art all for an affordable price. Have a look at the range here at Smartech