Edifier TWS1 Pro
The latest and top model from the TWS range, the new TWS1 Pro!
Featuring high audio quality with aptX Bluetooth, a charging case and true wireless stereo you'll get amazing sound quality at such a reasonable price point!
FEATURES
Qualcomm® TrueWirelessTM Mirroring technology supports dynamic and seamless bud-to-bud role-swapping
Qualcomm® aptXTM Adaptive provides both lossless and low-latency transmission of audio*
Qualcomm® cVcTM 8.0 noise cancellation ensures clear phone calls • High-quality PU + titanium diaphragm delivers crystal-clear sound with punchy bass and rich details
Up to 12 hours continuous playback for earbuds per charge
42 hours playtime with 40-minute quick charge of charging case
Volume control supported *Please ensure your mobile phone supports Qualcomm® aptX™ Adaptive decoding technology
Qualcomm aptX™Adaptive
Using Qualcomm's second generation of aptX Adaptive technology, the TWS1 Pro supports both aptX HD and aptX Low Latency audio. Users can adjust their audio profile to fit their needs while experiencing high-quality sound in all settings.
*Also compatible with Qualcomm Snapdragon 855 processor. Select the appropriate codec for best quality results for your audio profile.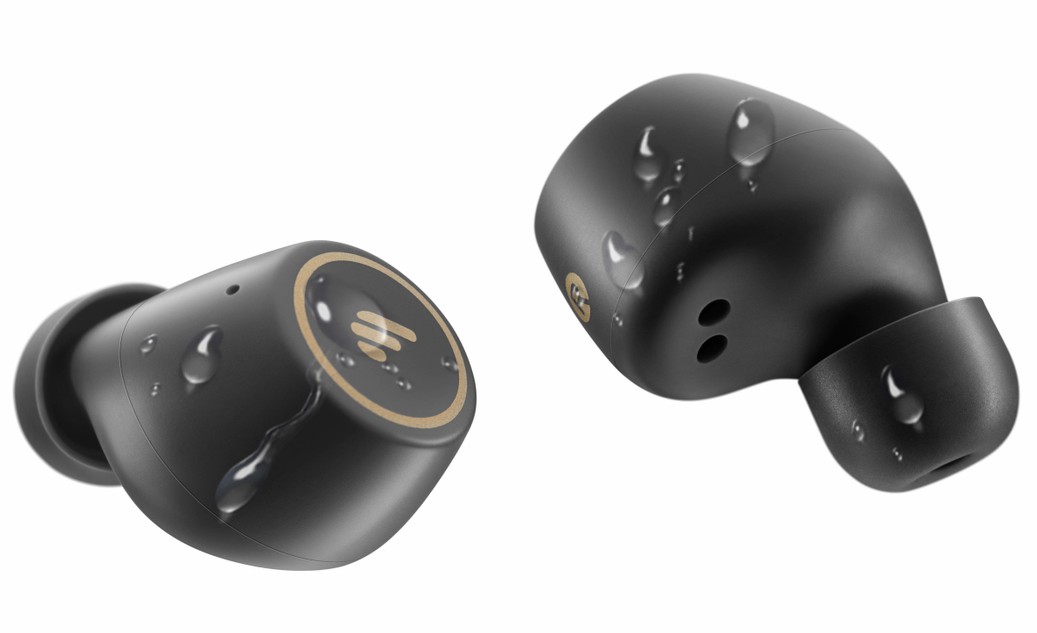 Upgraded PU+ Titanium Diaphragm
Excellent Sound Resolution The analytical PU+ titanium diaphragm distinguish differences between frequencies and human voice within the earbuds to transmit truest tones to the user.
Seamlessly Switch Between
Single and Dual-Ear Use With Qualcomm's TrueWireless Mirroring technology, each earbud is simultaneously mirror-connected with the user's mobile device, providing a more stable and seamless wireless signal transmission while switching between single and dual-ear use.
Revolutionary 12-hour Playback Time After a Single Charge
A single charge provides 12 hours of playback time, increasing uninterrupted listening time by 50% compared to the previous generation. The charging case provides an additional 30 hours of charge, offering a total playback time of 42 hours.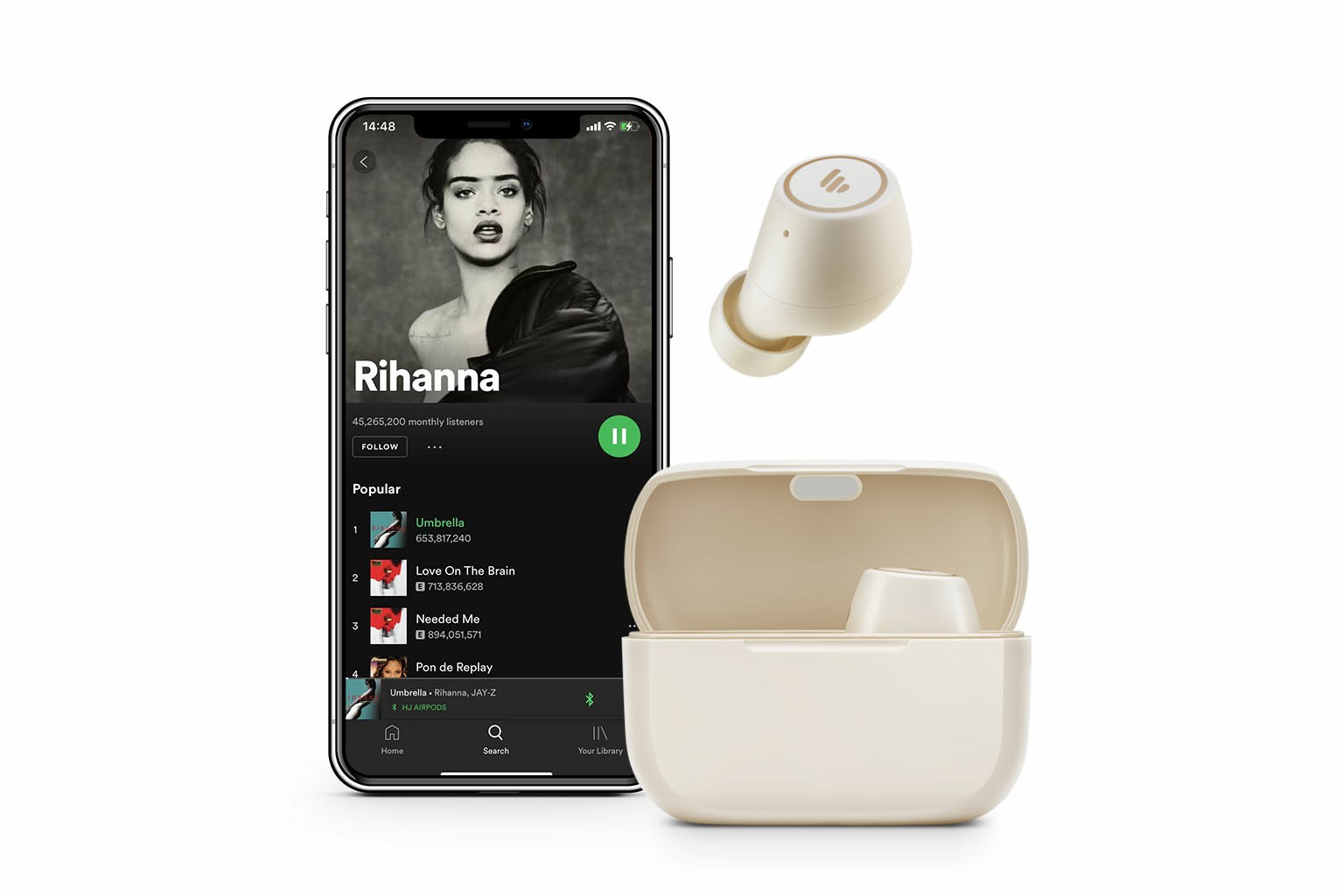 Fast Charging Capabilities
Charge Your Earbuds 55% Faster The TWS1 Pro charging case is equipped with fast charging capabilities which decreased the charging time more than 50% and reaches a full charge within 40 minutes.
Bluetooth V5.2
Upgraded with Qualcomm's QCC3040 Bluetooth chipset, Bluetooth V5.2 features lower power consumption, faster transmission and more stable connection for a more secure audio experience.
IP65 Waterproof and Dust Prevention Allows You To Take Your Earbuds Anywhere
Rainy commutes and a sweaty workout won't damage TWS1 Pro, thanks to a top IP65 dust- and water-proof test rating.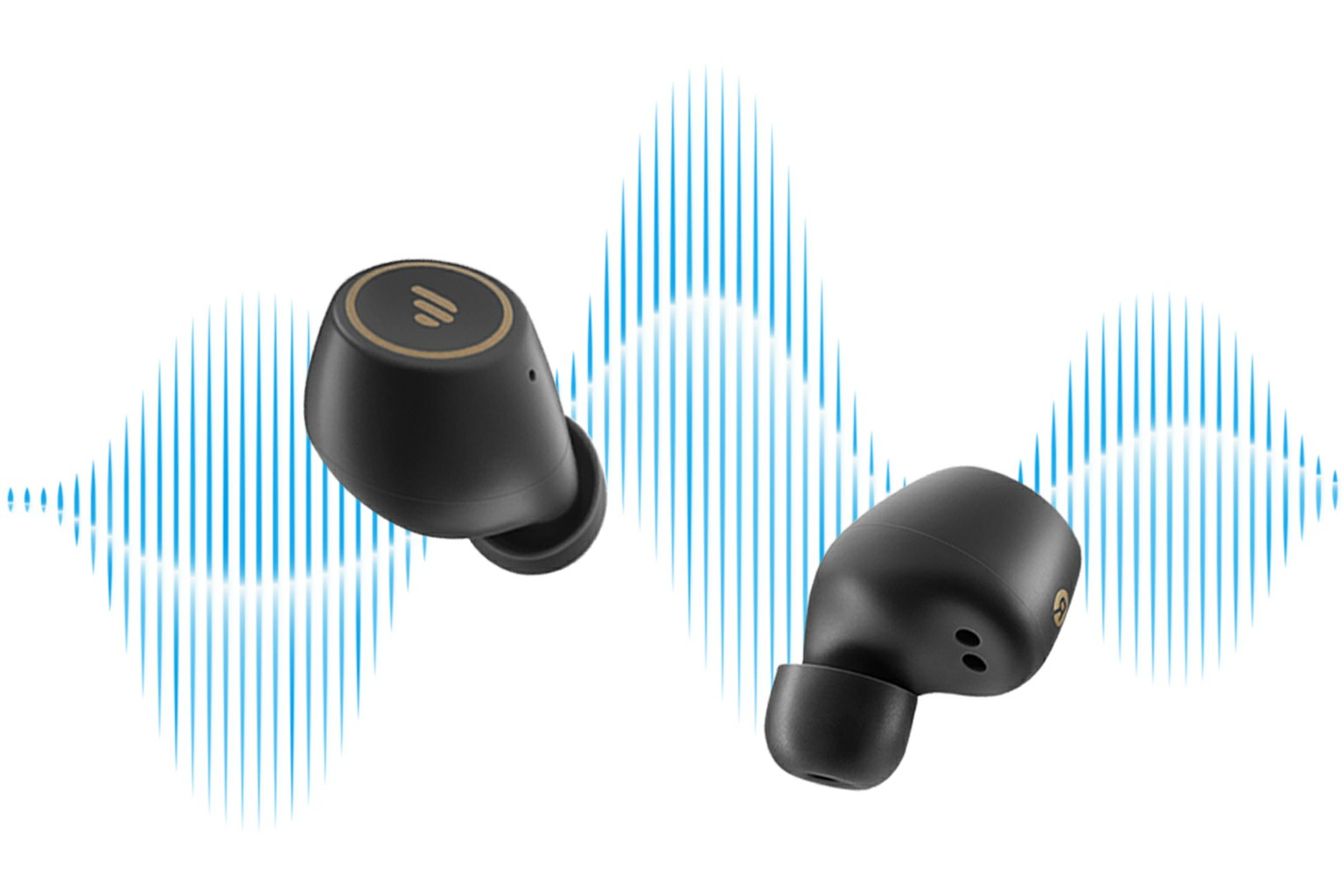 cVc8.0 Noise Cancellation Technology
cVc8.0 noise cancellation technology integrates with TWS1 Pro's dual mics to create crisp, clear calls, even in crowded spaces.
Available now https://mall.edifier.com/